Welcome to Grace Church!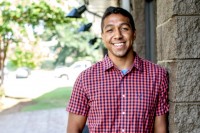 On behalf of the Downtown Campus, we want to invite you to be part of what God is doing in and through our church. We are passionate about experiencing the life changing power of Jesus Christ, and helping others to do the same. We strive to worship God, and to be conformed to His image through biblical teaching, community with other believers, and giving our life away in service for Christ.
This site is intended to help you learn a little bit more about us and how to connect to the mission and ministries of our church. Be sure to check out what's going on by scanning our scrolling announcements above and/or our calendar to the left. You can also register for upcoming events by clicking on the slides or by visiting our calendar pages.
Please don't hesitate to introduce yourself to our campus staff after one of our Sunday services or contact us via email or phone (864) 284.0122 with any questions or concerns. You can find contact information for our staff by visiting our staff page.
– Will Plonk, Campus Lead

Discovery is an orientation to our church that provides you with information about our mission, what we believe, and our overall philosophy of ministry. It is also the gateway for you to connect at Grace Church through community groups, volunteer ministry teams, and membership.

Foundations is our membership class focusing on our church's Core Values, six essential areas of Christian maturity and growth. This class is open to anyone at Grace Church who has been to Discovery. During Foundations, you will have the opportunity to complete church membership.
Men's Curriculum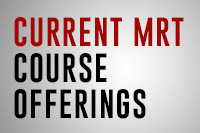 Men's Roundtable is a ministry of Grace Church instructing men to reject passivity, accept responsibility, and to lead courageously in expectation of God's reward. Course are offered throughout the year on a variety of topics. Click the button to the right to register for courses available at your campus.

Women's Curriculum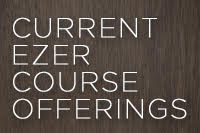 The Ezer ministry is an equipping ministry by women for women. Ezer aims to provide discipleship resources that train women to think Biblically about what it means to be women and to follow Jesus in all areas of their lives. Our studies provide women with a Biblical perspective on key topics such as identity, sexuality, body, and body image. Click the button to the right to register for courses available at your campus.

Guest Information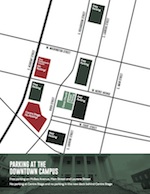 We want you to have a beneficial worship experience, and sometimes simply knowing where to park can help make that happen. Here are some parking recommendations:
West Washington Street Parking Deck (across street, above bus terminal)
McBee Street parking spots
Main Street parking spots
Laurens Street parking spots
DO NOT park in the restricted use condo lot directly behind our church
DO NOT park in the deck attached to the Centre Stage parking lot
Click to download our downtown map and parking details

God has given you unique gifts and abilities for the specific purpose of serving him and building up the church. Not only are you called by God to service, but Grace Church needs your help to fulfill our mission. We want you to "Make Your Mark" on Grace Church by finding where your gifts and passions align with the needs of the church.
What is a "Jump In"?
A jump-in is an opportunity to try a serving role out 1 time to see if your gifts and abilities align with the role. Some leadership roles do not have jump-ins.

Serving Needs at Our Campus
Worship Team (Please contact Brian Darnell – bdarnell@gracechurchsc.org – if interested in any of the following)  
Drummers 
Keyboard Players
Vocalists
Grace Church Kids (Please contact Melinda Wilson – mwilson@gracechurchsc.org – if interested in any of the following)
Children's Ministry Teachers – 9:15, 11:15, and 5:00
| | | |
| --- | --- | --- |
| | | |
| Nursery (0-24 Months) | Preschool (2yr – 5k) | Elementary (1st – 4th Grade) |
We offer all Children's Ministry programming (infant through 4th grade) at 9:15am, 11:15am and 5pm.
Parents should check their children in at the Children's Check-In station upon entering the building – our Children's Welcome Team will help register your children for their classes. Please plan to arrive 15 – 20 minutes early to check in your children before the service.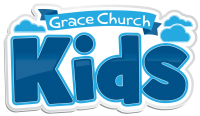 Grace Student Ministry
Grace Church Student Ministry exists to move our students toward spiritual maturity and growth in their relationship with Jesus Christ through pursuing God, connecting with the church, and engaging the world. We believe that students have a strategic impact to make on our community. As such, we desire to provide students with unique opportunities to transition into partnering contributors of the local church.
High School Ministry
Middle School Ministry
5th and 6th Grade Ministry

7:15 Sunday Night /

details

7:15 Sunday Night /

details

11:15 Sunday Morning /

details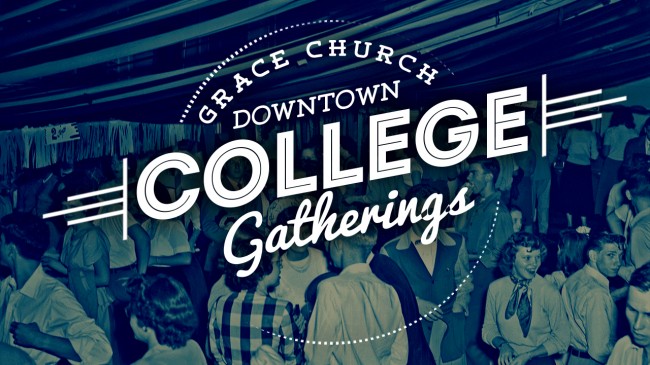 Grace Church College Ministry exists to help students move toward spiritual maturity by connecting them to the local church in a meaningful and passionate way. We believe that college is one of the most transformative times in a student's life and desire for them to receive wise counsel and guidance from mature adults anchored to the local church. Our gatherings are an opportunity to connect with other college students and adults at Grace Church through fellowship centered on the scriptures.
For more information email Will Plonk at wplonk@gracechurchsc.org.


Culturally Engaged Downtown | Vision
The vision of Grace Church Downtown Culturally Engaged is to impact West Greenville for the gospel though sustainable community partnerships. In this way, such partnerships will create opportunities for ongoing service by individuals and community groups.
Upcoming Service Opportunities
Interested in serving with CE on a regular basis?
Community Connections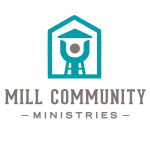 Mill Community Ministries
Neighborhood transformation and community development projects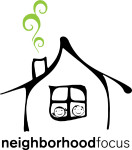 Neighborhood Focus
Serving the community and under-resourced children through after-school programs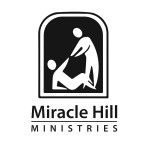 Miracle Hill Ministries  
Caring for individuals and families through shelters, addiction recovery, and foster care

Mentor Upstate  
Supporting elementary & middle school students through meaningful relationships
History of Grace Church Downtown
In early 2011, Grace Church renovated the Historic Downtown Baptist Church (built in 1858), striving to respect the past while embracing the future. Efforts were made to restore certain elements of the building that extended back to a remodeling effort that took place in 1915 (floors and doors). The removal of the side galleries / balconies, that were not part of Sloan's original design, opened up the beauty of the original sanctuary building, especially the seven expansive stained glass windows. The room has also been modernized and equipped for the future with the addition of new lighting and sound, as well as video projection capabilities. This makes the room versatile for almost any type of meeting as well as bringing greater variety to the types of worship services offered by the church.
The church also offers the building to the Greenville community for various civic meetings and cultural functions (music, art, theatre).