Welcome to Grace Church!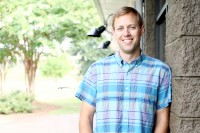 As the Campus Pastor of our Pelham Campus, I want to invite you to be part of what God is doing in and through our church. We are passionate about experiencing the life changing power of Jesus Christ, and helping others to do the same. We strive to worship God, and to be conformed to His image through biblical teaching, community with other believers, and giving our life away in service for Christ. This site is intended to help you learn a little bit more about us and how to connect to the mission and ministries of our church. Whether you are just passing through, or God leads you to make Grace Church your home, our hope is that the information and resources within this site will strengthen and encourage you. Be sure to check out what's going on by scanning our announcements above and our calendar to the left. You can also register for upcoming classes and events by clicking on the slides or by visiting our calendar pages. I would love the opportunity to meet you and serve you in any way we can. Please stop by and introduce yourself to me or any of our campus staff after one of our weekend services or contact me via email or phone with any questions you may have.
– Daniel Moore Campus Pastor


Discovery is an orientation to our church that provides you with information about our mission, what we believe, and our overall philosophy of ministry. It is also the gateway for you to connect at Grace Church through community groups, volunteer ministry teams, and membership.


Foundations is our membership class focusing on our church's Core Values, six essential areas of Christian maturity and growth. This class is open to anyone at Grace Church who has been to Discovery. During Foundations, you will have the opportunity to complete church membership.
Men's Curriculum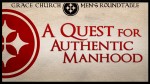 The Quest for Authentic Manhood is a 9 week study with the aim to answer the question, "What does it mean to be a man?" This study deals with different wounds and deficits that all men must navigate as well as what redeemed masculinity looks like. New Quest for Authentic Manhood groups are launching continually.
Women's Curriculum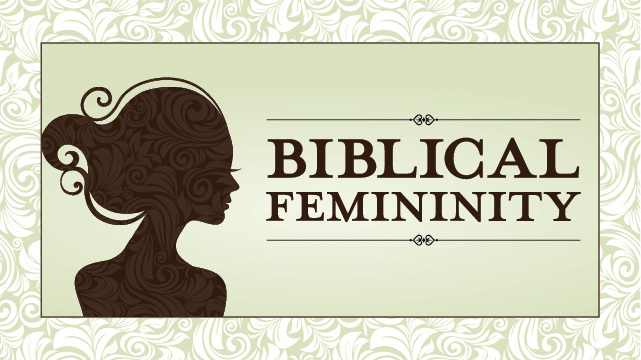 Biblical Femininity is a 7-week study designed to equip our women by providing a common language and exploring Biblical perspectives. The goal of this study is to gain clarity and freedom regarding the essential components of biblical femininity within a small group setting. Groups are launching continually.
Guest Info
We want your first visit to Grace Church to be a great one. From showing you where to park to teaching you how to register your children for Grace Church Kids, our Pelham Campus volunteers are ready to welcome you to Grace Church. Here are some helpful recommendations for your visit:
All of our Campus Impact volunteers have nametags on and are ready to assist you
If your children will participate in Grace Church Kids or Student Ministry, arrive 20 minutes prior to worship to allow adequate time for registration
If you are visiting on Sunday, flash your lights when you arrive so a parking team member can assist you
A volunteer at the outdoor Welcome Station near our parking lot can help direct you to any location on campus
If you arrive as worship is beginning or ongoing, an usher in the Worship Center can assist you in finding a seat
For additional information and answers to questions about Grace Church, stop by our Connect Desk in the Worship Center lobby before or after worship. Our staff would love to meet you after the service at the front of the room.
When you are ready to let us know how we can serve you, fill out a Connect Card and leave it with one of our staff/volunteers or in an offering box located by the doors in the lobby.

God has given you unique gifts and abilities for the specific purpose of serving him and building up the church. Not only are you called by God to service, but Grace Church needs your help to fulfill our mission. We want you to "Make Your Mark" on Grace Church by finding where your gifts and passions align with the needs of the church. Student Volunteers If your student (5th grade and up) is interested in serving in the Grace Church Kids program, please have them complete the Student Application and Code of Conduct on our website.
What is a "Jump In"?
A jump-in is an opportunity to try a serving role out 1 time to see if your gifts and abilities align with the role. Some leadership roles do not have jump-ins.
Serving Needs at Our Campus
Grace Church Kids | Saturday night volunteers, Sunday morning preschool teachers, Welcome Team members, Saturday Night and Sunday Morning Drama Team members
Student Ministry | Sound and A/V for 24/7 and Forge
Production | Video Switcher, Light Runner
Campus Impact | Saturday Campus Impact Team, Sunday Greeters, Sunday Parking Team
Grace Children's Ministry
| | | |
| --- | --- | --- |
| | | |
| Nursery (0-24 Months) | Preschool (2yr – 5k) | Elementary (1st – 4th Grade) |
We offer all Children's Ministry programming (infant through 4th grade) during all three of our services. Parents should check their children in at the Children's Check-In station upon entering the building – our Children's Welcome Team will help register your children for their classes. Please plan to arrive 20 – 25 minutes early to check in your children before the service.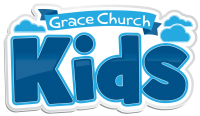 Grace Student Ministry
Grace Church Student Ministry exists to move our students toward spiritual maturity and growth in their relationship with Jesus Christ through pursuing God, connecting with the church, and engaging the world. We believe that students have a strategic impact to make on our community. As such, we desire to provide students with unique opportunities to transition into partnering contributors of the local church.
High School Ministry
Middle School Ministry
5th and 6th Grade Ministry

6:00pm Sunday /

details
5pm Saturday / details
5pm Saturday / details
6:30pm Wednesday / details
9:15am Sunday / details
CE Opportunities at Pelham
Mentoring in Schools
Grace Pelham partners with local organizations to provide mentors at local elementary & middle schools. A mentor will have lunch with a student regularly to build a relationship where the mentor can influence the student by listening well and taking an active interest in their life.  If you are interested in mentoring, please complete the form below. Upon completion, we will direct you towards the next steps of application, training, and placement.
Senior Honor
Senior Honor is our ministry to the elderly care facilities surrounding each of Grace's campuses. One way we can minister to our neighbor is by serving these facilities, both the residents and the caregivers. We serve at Greenville Place, The Arboretum of the Woodlands at Furman, The Springs of Simpsonville, and the Gardens at Eastside. You can find more information about getting involved with this ministry here.
Foster/Adopt Date Nights
Foster families make many sacrifices, including time spent together as a couple. On the 3rd Friday of each month, we provide a night for foster and adoptive families to bring their children to the church and go out on a date together without having to pay for childcare. It takes at least 10 volunteers per month to make this happen. If you or your community group are interested in volunteering, please sign up here! If you have any questions, please contact Kate Leggett at kleggett@gracechurchsc.org or 864-284-0122.
Special Needs
Families of children with special needs find it difficult to attend church because they are often called out of service, or because their child is not welcomed or included. With that in mind, the Special Needs ministry at Grace serves to come alongside parents to accomplish two main goals. First, it exists to enable parents to have the freedom to worship and serve on Sunday mornings without interruption and worry. And second, it exists to ascribe value to all children, just as God does, and to teach them about the gospel. If you would like to get involved in this ministry, please contact Emily McGowan at emcgowan@gracechurchsc.org or 864-320-6228.