Welcome to Grace Church!
On behalf of the Powdersville Campus, we want to invite you to be part of what God is doing in and through our church. We are passionate about experiencing the life changing power of Jesus Christ, and helping others to do the same. We strive to worship God, and to be conformed to His image through biblical teaching, community with other believers, and giving our life away in service for Christ.
This site is intended to help you learn a little bit more about us and how  to connect to the mission and ministries of our church. Whether you are just passing through, or God leads you to make Grace Church your home, our hope is that the information and resources within this site will strengthen and encourage you. Be sure to check out what's going on by scanning our scrolling announcements above and/or our calendar to the left. You can also register for upcoming classes and events by clicking on the slides or by visiting our calendar pages.
We would love the opportunity to serve you in any way we can. Please don't hesitate to introduce yourself to our campus staff after one of our Sunday services or contact us via email or phone (864) 248.0122 with any questions or concerns. You can find contact information for our staff by visiting our staff page.
- Grace Leadership Team

Discovery is an orientation to our church that provides you with information about our mission, what we believe, and our overall philosophy of ministry. It is also the gateway for you to connect at Grace Church through community groups, volunteer ministry teams, and membership.

Foundations is our membership class focusing on our church's Core Values, six essential areas of Christian maturity and growth. This class is open to anyone at Grace Church who has been to Discovery. During Foundations, you will have the opportunity to complete church membership. The next Foundations class will be Sunday mornings
August 10th, 17th, & 24th
from
9:00 to 10:30am
.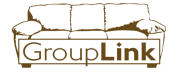 We will be having a Powdersville specific GroupLink on
Sunday, August 24th at 12:30pm
, to help connect members to Powdersville Community groups. If you are interested in attending, please fill out the form below prior to August 12th. Lunch and childcare will be provided.
Men's Curriculum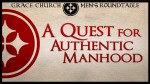 The Quest for Authentic Manhood is a 9-week study with the aim to answer the question, "What does it mean to be a man?" This study deals with different wounds and deficits that all men must navigate as well as what redeemed masculinity looks like.
Women's Curriculum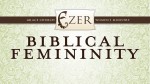 Biblical Femininity is a 7-week study designed to equip our women by providing a common language and exploring Biblical perspectives. The goal of this study is to gain clarity and freedom regarding the essential components of biblical femininity within a small group setting.
Guest Information
We want you to have a beneficial worship experience.  From knowing where to park to finding out how to register your children for children's programs on Sunday mornings, our Powdersville campus volunteers are ready to help welcome you to Grace Church.  Here are a few recommendations:



Plan to arrive at least 15-20 minutes early to allow adequate time for parking and checking your children into their programs


Parents should check their children in at the Children's Check-In station upon entering the building – our Children's Welcome Team will help register your children for their classes


Please stop by our Guest Information / Connect Desk in the lobby before or after the worship service – our Connect Team will provide you with more information about our church


Doors to the auditorium will open 10 minutes before the worship service begins – our ushers will help you find a seat


All of our volunteers (those wearing name tags) are available to help you with any special needs
Directions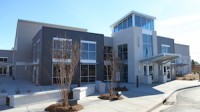 Grace Church Powdersville, 9205 Hwy 81 North, Piedmont, SC 29673:
From I-85, take exit 40 (Highway 153). At the top of the exit, turn toward Easley. Turn left onto Highway 81, continue straight for about 4 miles and the Powdersville Campus right.
The church office is open from 9:00am – 3:00pm Monday  - Thursday.

God has given you unique gifts and abilities for the specific purpose of serving him and building up the church. Not only are you called by God to service, but Grace Church needs your help to fulfill our mission. We want you to "Make Your Mark" on Grace Church by finding where your gifts and passions align with the needs of the church.
What is a "Jump In"?
A jump-in is an opportunity to try a serving role out 1 time to see if your gifts and abilities align with the role. Some leadership roles do not have jump-ins.

Serving Needs at Our Campus
Grace Church Kids | Camp Grace Small Group Leaders
Production | A/V Team
Campus Impact | Setup Team, Ushers
| | | |
| --- | --- | --- |
| | | |
| Nursery (0-24 Months) | Preschool (2yr – 5k) | Elementary (1st – 4th Grade) |
We offer Play House (0-24 Months) and Tree House (2yr – 5k)  programming during our 9:15am & 11:15am services. Camp Grace (1st-4th Grade) programming is offered during our 9:15am service.
Parents should check their children in at the Children's Check-In station upon entering the building – our Children's Welcome Team will help register your children for their classes. Please plan to arrive 15 – 20 minutes early to check in your children before the service.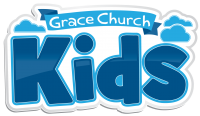 Grace Student Ministry
Grace Church Student Ministry exists to move our students toward spiritual maturity and growth in their relationship with Jesus Christ through pursuing God, connecting with the church, and engaging the world. We believe that students have a strategic impact to make on our community. As such, we desire to provide students with unique opportunities to transition into partnering contributors of the local church. *Fusion does not meet the first weekend of each month.
High School Ministry
Middle School Ministry
5th and 6th Grade Ministry

6:30 Sunday Night /

details

6:30 Wednesday Night /

details

11:15 Sunday Morning* /

details