Welcome to Grace Church!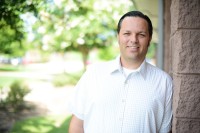 On behalf of the Powdersville Campus, I want to invite you to be part of what God is doing in and through our church. We are passionate about experiencing the life changing power of Jesus Christ, and helping others to do the same. We strive to worship God, and to be conformed to His image through biblical teaching, community with other believers, and giving our life away in service for Christ.
This site is intended to help you learn a little bit more about us and how to connect to the mission and ministries of our church. Be sure to check out what's going on by scanning our scrolling announcements above and/or our calendar to the left. You can also register for upcoming events by clicking on the slides or by visiting our calendar pages.
Please don't hesitate to introduce yourself to me or any of our campus staff after one of our Sunday services or contact us via email or phone (864) 284.0122 with any questions or concerns. You can find contact information for our staff by visiting our staff page.
– – Joey Altom, Campus Pastor

Discovery is an orientation to our church that provides you with information about our mission, what we believe, and our overall philosophy of ministry. It is also the gateway for you to connect at Grace Church through community groups, volunteer ministry teams, and membership.

Foundations is our membership class focusing on our church's Core Values, six essential areas of Christian maturity and growth. This class is open to anyone at Grace Church who has been to Discovery. During Foundations, you will have the opportunity to complete church membership.
Men's Curriculum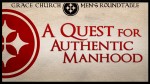 The Quest for Authentic Manhood is a 9-week study with the aim to answer the question, "What does it mean to be a man?" This study deals with different wounds and deficits that all men must navigate as well as what redeemed masculinity looks like.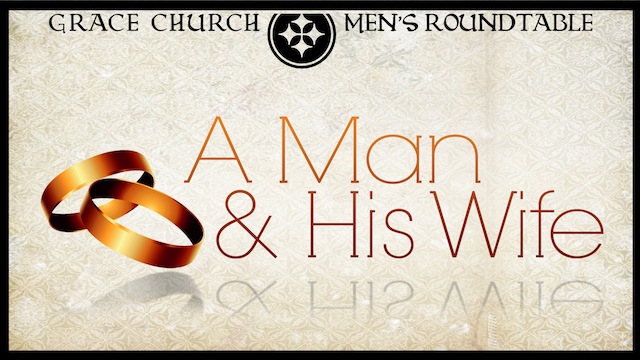 A Man And His Wife
addresses the challenge of masculinity and implementing principles of biblical masculinity in the context of marriage. These six sessions are designed to give men a language to think about core strengths and core struggles of men, as well as a tool to converse with their wives and other men. This study is designed for all men, whether you have been married for 30 years or you hope to be married one day.
Women's Curriculum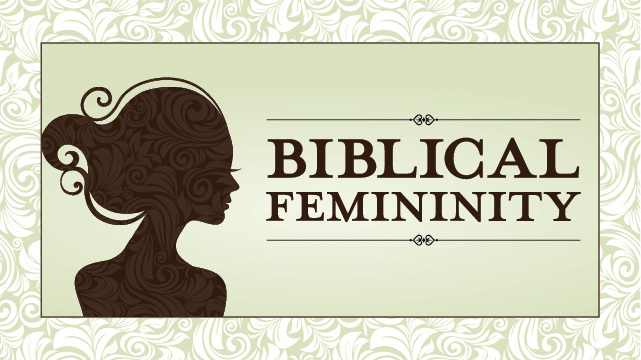 Biblical Femininity is a 7-week study designed to equip our women by providing a common language and exploring Biblical perspectives. The goal of this study is to gain clarity and freedom regarding the essential components of biblical femininity within a small group setting.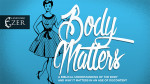 Body Matters – How a woman thinks about, views, and treats her body will either disempower her and hinder her growth in spiritual maturity, or it will free her from slavery to self and enable her to be a powerful and effective minister of Christ in all seasons and circumstances. Self-acceptance will never bring lasting freedom. Whether we loathe ourselves or love ourselves, self is still at the center. If we hope to find freedom from the tyranny of our own self-image, we must learn to view ourselves through a different lens.
Guest Information
We want you to have a beneficial worship experience.  From knowing where to park to finding out how to register your children for children's programs on Sunday mornings, our Powdersville campus volunteers are ready to help welcome you to Grace Church.  Here are a few recommendations:



Plan to arrive at least 15-20 minutes early to allow adequate time for parking and checking your children into their programs


Parents should check their children in at the Children's Check-In station upon entering the building – our Children's Welcome Team will help register your children for their classes


Please stop by our Guest Information / Connect Desk in the lobby before or after the worship service – our Connect Team will provide you with more information about our church


Doors to the auditorium will open 10 minutes before the worship service begins – our ushers will help you find a seat


All of our volunteers (those wearing name tags) are available to help you with any special needs
Directions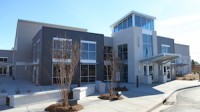 Grace Church Powdersville, 9205 S Carolina 81, Piedmont, SC 29673:
From I-85, take exit 40 (Highway 153). At the top of the exit, turn toward Easley. Turn left onto Highway 81, continue straight for about 4 miles and the Powdersville Campus in on the right.

God has given you unique gifts and abilities for the specific purpose of serving him and building up the church. Not only are you called by God to service, but Grace Church needs your help to fulfill our mission. We want you to "Make Your Mark" on Grace Church by finding where your gifts and passions align with the needs of the church.
What is a "Jump In"?
A jump-in is an opportunity to try a serving role out 1 time to see if your gifts and abilities align with the role. Some leadership roles do not have jump-ins.

Serving Needs at Our Campus
Grace Church Kids | Camp Grace Small Group Leaders
Production | A/V Team
Campus Impact | Setup Team, Ushers
| | | |
| --- | --- | --- |
| | | |
| Nursery (0-24 Months) | Preschool (2yr – 5k) | Elementary (1st – 4th Grade) |
We offer Play House (0-24 Months) and Tree House (2yr – 5k)  programming during our 9:15am & 11:15am services. Camp Grace (1st-4th Grade) programming is offered during our 9:15am service.
Parents should check their children in at the Children's Check-In station upon entering the building – our Children's Welcome Team will help register your children for their classes. Please plan to arrive 15 – 20 minutes early to check in your children before the service.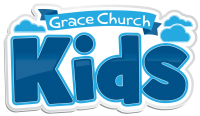 Grace Student Ministry
Grace Church Student Ministry exists to move our students toward spiritual maturity and growth in their relationship with Jesus Christ through pursuing God, connecting with the church, and engaging the world. We believe that students have a strategic impact to make on our community. As such, we desire to provide students with unique opportunities to transition into partnering contributors of the local church. *Fusion does not meet the first weekend of each month.
High School Ministry
Middle School Ministry
5th and 6th Grade Ministry

7:00 Sunday Night /

details

6:30 Wednesday Night /

details

11:15 Sunday Morning* /

details

SERENITY PLACE
What: Serenity Place is a residential treatment facility for women recovering from alcohol abuse. These women live with their children under the age of six, on site in Greenville where they participate in and receive a variety of services.
Who: We have a variety of service opportunities that can accommodate any schedule and any individual/family situation.
When: Daytime and evening child care opportunities and every third Friday evening meal/activity
Where: Dunean Street Greenville
Why: Research shows that when women go through recovery while their children are living with them the success rate is higher.
How to get involved: Christine Economou 525-2169 or Christine-economou@charter.net

THE DREAM CENTER
What: The Dream Center of Pickens County, Inc. is a faith-based, 501c3 non-profit that has been offering assistance to families in poverty since May, 2012. Every ministry within The Dream Center has an emphasis on helping people achieve lives of self-sufficiency.
Who: We have a variety of service opportunities that can accommodate any schedule and any individual/family situation.
When: Every day of the week.
Where: 200 West D Avenue, Easley SC
Why: The Dream Center serves as a hub to help families move out of poverty and towards Christ.
How to get involved: April Ellenburg 901-7789 or aprilhargette@yahoo.com

SHINE SOUP KITCHEN
What: SHINE (Stopping Hunger in Nearby Easley) serves a FREE, hot, nutritious meal every weeknight at 5:30pm inside the cafeteria of The Dream Center. Individuals or families welcomed.
Who: We have several families who serve on a rotating basis. These families reach out to families from Grace and other Churches to serve alongside them.
When: Every 2nd Wed night, from 5:00 to 7:00pm.
Where: Inside the cafeteria of The Dream Center
Why: Pickens County, SC has a poverty level of 16.5% with a population of 118,114. SHINE operates a soup kitchen in Easley, SC and serves a meal every evening, M-F, from 5:00-7:00. The only soup kitchen in Pickens County, SHINE serves an average of 200 meals every week and relies on donations and volunteers to operate.
How to get involved: Alex Rutland 414-5296 Alexander.Rutland@ipaper.com

MIRACLE HILL CHILDREN'S HOME
What: We bring a meal to the children's home every week, and then spend 1-2 hours eating and hanging out with the kids and house parents.
Who: We have several groups who serve on a rotating basis. These families reach out to families from Grace and other Churches to serve alongside them.
When: Every Friday night, from 5:45 to 7:15pm.
Where: Miracle Hill Children's home near Pumpkintown
Why: The boys in this home range in age from 7-12, and are there through no fault of their own. Miracle Hill provides a safe place for the kids to stay while their families seek to be restored. By bringing a meal we assist Miracle Hill financially. We also provide a break for the house parents, who carry the responsibility for caring for 8 boys. Most importantly, we provide a consistent presence to children who lack consistency and crave attention.
How to get involved: Daniel Ellis 423-2446 or delliscota17@gmail.com

MENTOR ANDERSON
What: Mentor Anderson assists the development of Mentor programs in Anderson District 1 elementary and middle schools, by recruiting and training mentors, providing resources and support to mentors and enlisting community involvement.
Who: Any individual 21 years and older. We currently have several mentors serving in our schools.
When: The mentor meets with the child for 30 minutes to 1hour in the school, for breakfast or lunch every week.
Where: Schools in Anderson District 1
Why: Mentoring makes an investment in the future. By showing your interest in a student's life, you can increase the likelihood her or she will graduate from high school and become a contributing member of society. Mentors provide young people a sense of hope and a vision for their life
How to get involved: Dan Bracken or dan@leonardibracken.com 380-4537
Culturally Engaged Leader Grace Powdersville: Christine Economou 525-2169 Christine-economou@charter.net